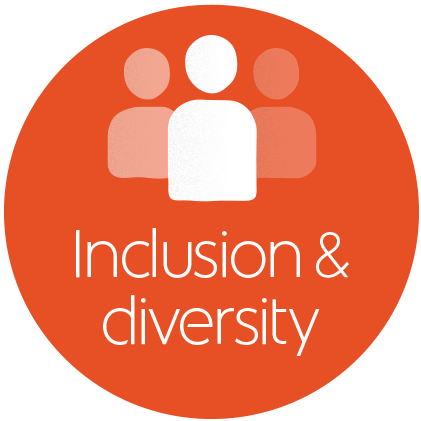 ICA Gruppen works actively to create and support an inclusive culture. Inclusive means that everyone feels respected, valued, supported and encouraged to achieve their full potential. This is about fundamental rights, but also about making the most of opportunities. 


Focus areas
Increased openness
We will identify, welcome, and utilise the differences of individuals.
Increased diversity
We will work for and raise awareness of diversity to enable positive change.
Increased equality
We are creating the conditions to respect everyone's equal rights and opportunities to participate on equal terms.