Working for increased inclusion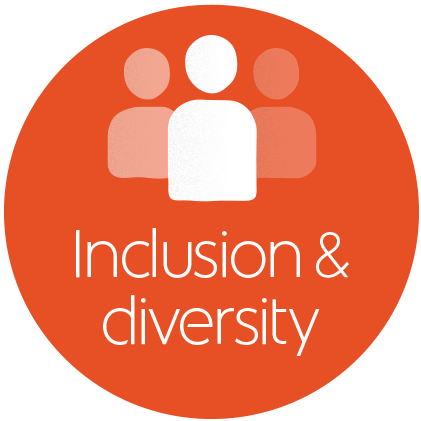 ICA Gruppen works actively to create an inclusive culture. Inclusive means that everyone feels respected, valued, supported and encouraged to achieve their full potential. This is about the right to be yourself. ICA Gruppen believes that inclusion and diversity are strong factors in promoting creativity, innovation and a sense of belonging. Inclusion and diversity is one aspect of ICA Gruppen's HR strategy and ambition for 2025. Multiple initiatives are under way within the Group to increase diversity, such as creating jobs for young people and helping newcomers to the country to get established.
Examples of ICA Gruppen's activities:
ICA Gruppen's joint ambition for ­inclusion and diversity 
Initiatives to improve the employment prospects of people who are far from the labour market 
Training and workshops to create an inclusive culture 
ICA 50/50 
Sustainability targets within the focus area
50/50 gender balance in key ­positions1
Employees consider the work environment to be free from harassment and discrimination
Employees feel that everyone has the same opportunities, regardless of their background
Employees feel that they can be themselves at work
1 Indicator reported in ICA Gruppen's interim reports from 2021.